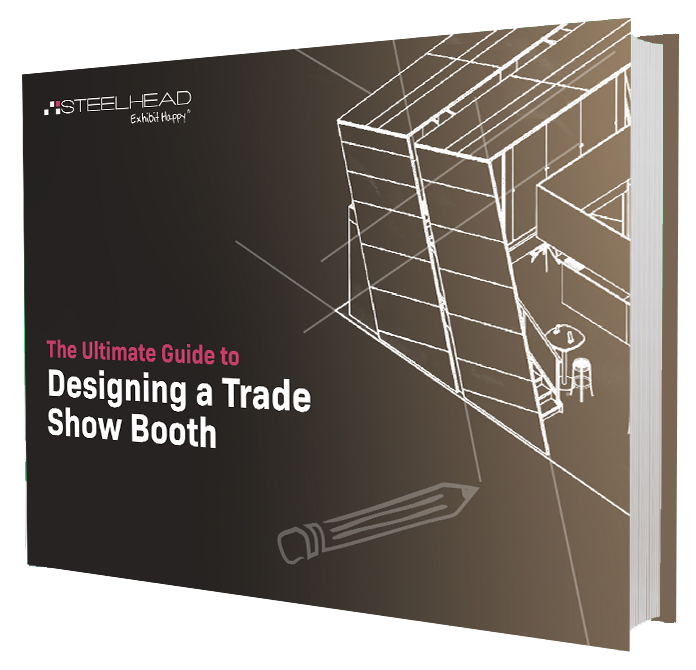 Learn what it takes to create your dream exhibit.
What should you include in your booth? What considerations should you keep in mind? Where do you even begin??
Whether you're a veteran trade show manager interested in a booth reboot or you're new to the game,
this eBook will provide guidance to start creating incredible exhibits for 2020 and beyond.
Impress your prospects (and your boss!) by learning:
How to set the right marketing objectives
Rent or buy: which is better?
How to set the right budget
The best way to develop your Big Idea
...and more!
Steelhead needs the contact information you provide to us to contact you about our products and services. You may unsubscribe from these communications at any time. For more information on how to unsubscribe, as well as our privacy practices and commitment to protecting your privacy, please review our Privacy Policy.