Get Our Free Assessment to Take Stock of Your Happiness with Your Suppliers and Vendors
With the trade show industry gearing up for it's return, it's the perfect time to reassess your marketing strategy and see if your vendors are truly adding value to your program.
To help you out, we've put together an easy-to-use supplier assessment.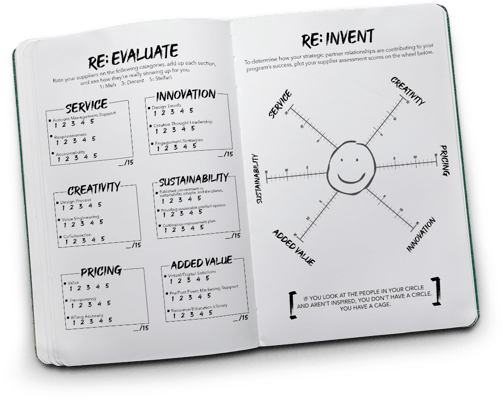 With This Assessment, You Can...
Evaluate your satisfaction and overall happiness with your suppliers and vendors based on the following criteria:
Service
Are you happy with the amount of communication you have with your suppliers? Are you getting the amount of attention you were promised or expected?
Innovation
How much does your trade show presence stand out? Are your current partners up to date on the latest industry trends and happenings? Do they bring out-of-the-box ideas to the table?
Creativity
Do you feel like your booth designs are creative and ahead of the curve? Does your booth design excite or feel stale?
Sustainability
How committed is your supplier to reusing materials and reducing waste while still delivering a standout design? How committed to sustainability are they as a company?