Trade shows are about making a connection between your brand and your audience.
Tens of thousands of trade shows are held around the world every year. They occupy the biggest cities, fill out the largest convention centers, and take place in the best hotels. Yet, even with so much opportunity worldwide, only one of those cities is king of them all: Las Vegas.

For the last 25 years, Vegas was named the country's No.1 trade show destination according to the Trade Show News Network (TSNN). It's home to major shows including CES, SEMA, NAB, MAGIC, RECon, and HIMSS, and it boasts:
10.8 million square feet of exhibit, meeting, and trade show space
21,000 conventions and meetings annually
Attendance totals of upwards of 150,000 people
All that attention doesn't come without its benefits. As Vegas has grown to accommodate a greater number of shows, it's also become specialized to provide big benefits to those who exhibit there.

This page is dedicated to helping you plan your next show experience in the capital of the trade show world. Here's what you'll learn:
Save it for later
We encourage you to take this content to share and/or
read at your leisure. Download this page as an eBook
and take it with you!
Things to Consider When Planning for a Trade Show
Preparing for a trade show takes a lot of time and planning. With so much to do, it can easily become overwhelming trying to figure out where best to begin. To help you get started, we suggest kicking off your planning stage by focusing on these three priorities.
Establish Marketing Goals

Every trade show you attend is an opportunity for you to execute your most effective marketing strategies. Having clear goals makes it much easier to develop that strategy. We believe that the best way to develop those goals is to check that each one is a S.M.A.R.T. goal. That means it should be:

Specific — What exactly do you want to achieve?

Measurable — How are you going to measure success?


Achievable — Is your goal realistic?


Relevant — Is this goal the most important thing at this moment and for this audience?


Time Bound — Is there a defined period of time in which to achieve this goal?

How can you tell if your marketing goals are right for you? Well, one example of a bad goal is strictly looking at the revenue generated. This largely depends on your sales team and isn't directly tied to your trade show experience.

Think about goals that are more closely tied to marketing, such as press mentions or number of leads generated. To ensure a positive trade show experience, in both return on investment (ROI) and attendee feedback, keep your goals S.M.A.R.T. and then create a strategy that follows suit.

Consider the Logistics of Your Trip

The best time to start planning your trip logistics is approximately 4-6 months before the show date. By figuring out your logistics in advance, you maximize your ability to get the hotels and flights that work best for you.

When you're making your trip arrangements, don't forget about dining and entertainment reservations as well, which can fill up just as fast as hotels. We've provided a few suggestions below, but you can find more by downloading our free eBook: The Ultimate Guide To Planning A Branded Las Vegas Trade Show Experience.

Create a Branded Experience

Planning an experience that's on-brand means everything about your trip aligns with your brand's philosophies, values, ideals, and culture. Perfecting a branded experience demands advanced planning because there are only so many hotels, restaurants, entertainment options, and meeting spaces that suit you, your brand, and your audience.

Figure out in advance what you want to see, do, and visit to ensure you can create the ideal experience that best fits your brand.
Las Vegas Trade Show Logistics
With an almost constant rotation of overlapping shows, conventions, and conferences, getting the hotels, entertainment, and dining options that align with your brand demands careful and advanced planning.
When you don't plan, you risk:
Looking unprepared and unprofessional in front of clients
Failing to create a seamless brand experience
Being forgotten in a sea of vendors with solid plans
Alienating your team from your brand's identity
Maximize your show potential by considering these four tips for executing your extensive logistics checklist.
1. Take Advantage of Local Services
Use local suppliers to save money on costly shipping for things like graphics, A/V displays, flooring, and furniture. Plus, you'll reap the benefits of working with someone who knows the Vegas trade show scene like the back of their hand.
2. Expect a Crowd
Vegas never slows down. Look for hotel and flight reservations 4-6 months out to maximize savings and availability. Then, immediately focus on your reservations for meeting spaces, restaurants, and entertainment options.
3. Consider Location
Don't underestimate the scale of massive convention centers and casinos. Grab accommodations close to the show to avoid getting worn out from simply walking to and from your room.
4. Take Care of Yourself
Long walks, bright lights, loud noises, and a hot, dry, desert environment. A visit to Vegas is like a marathon. Prepare by getting a good water bottle, sunscreen, and chapstick. If available, ask your hotel for a humidifier to offset the dry effects of your air conditioner.
Putting together a branded trade show experience certainly takes time and patience. But once the i's are dotted and the t's are crossed, you'll find out it's well worth it.
The Value of Planning a Branded Trade Show Experience
You know that having a consistent brand image is important, but isn't it enough to make sure your booth is the right color and your logo is plastered in the right places?
Today, we are constantly bombarded with marketing messages. This is especially true for trade show attendees who are overwhelmed with sales requests and brands constantly vying for their attention. With all of this noise going on, it's more important than ever for brands to stand out through consistent, memorable experiences.
Trade shows are one of the last places for brands to physically show up and make face-to-face connections. That's why ensuring a branded experience from beginning to end is important for both your employees and your customers. Everything from the hotels you stay at, the places you eat, and how you approach booth design is crucial to creating a memorable experience that has a high ROI.
An on-brand trade show experience is valuable because it:
Interested in regular Steelhead updates?
Sign up for our email list to receive all the latest and greatest Steelhead news.
Defining Your Brand Archetype
Archetypes define the way people think about and interact with your brand. Sometimes, those associations are unconscious, but that doesn't mean they aren't powerful.
Think about the way Campbell's Soup is synonymous with comfort, or how Nike exudes the spirit of competition, heroism, and success. You connect those brands with those ideas because their marketing comes from a firm understanding of their archetype.
Below, you'll find the 12 brand archetypes, along with a short description, and recommendations for a hotel or restaurant that reflects that archetype. For more suggestions, info about reservations, and a deeper dive into each archetype check out our resource: The Ultimate Guide To Planning A Branded Las Vegas Trade Show Experience.
1) THE
CAREGIVER
Focused on serving others, the Caregiver is helpful and selfless. They do what they can to take care of others spiritually, physically, mentally, and/or emotionally. Examples of Caregiver brands include Johnson's Baby, Campbell's, and TOMS.
2) THE CREATOR
The Creator is skilled, creative, and inventive. Their work engages others to celebrate their individuality through artistic expression. Examples of Creator brands include Canon, LEGO, and YouTube.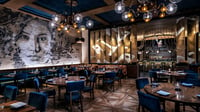 About: Dine on Asian fusion cuisine in a hip space surrounded by art reminiscent of SoHo, including original artwork by Banksy.
3) THE ENTERTAINER
Always out to have a good time, the Entertainer should look for hotels and dining options that are playful, fun, and have a great sense of humor.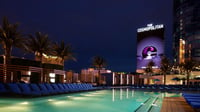 About: This chic 5-star hotel includes 3 outdoor pools, a spa with a Turkish bathhouse, and spacious rooms that offer incredible floor-to-ceiling views of Vegas' glittering beauty.
4) THE EXPLORER
The Explorer is a pioneer who is always looking for the most authentic experience. They seek freedom and adventure off the beaten path. Examples of Explorer brands include The North Face, Jeep, and Starbucks.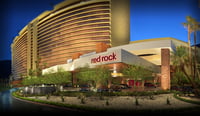 About: Get off the Strip at this sprawling resort surrounded by the Red Rock Canyon National Recreation Area.
5) THE REALIST
The Realist identifies with a solid set of values to illustrate that they're down to earth and hard working. Realists are relatable, easily accepted, and genuine. Examples of Realist brands include Levi's, IKEA, and Charles Schwab.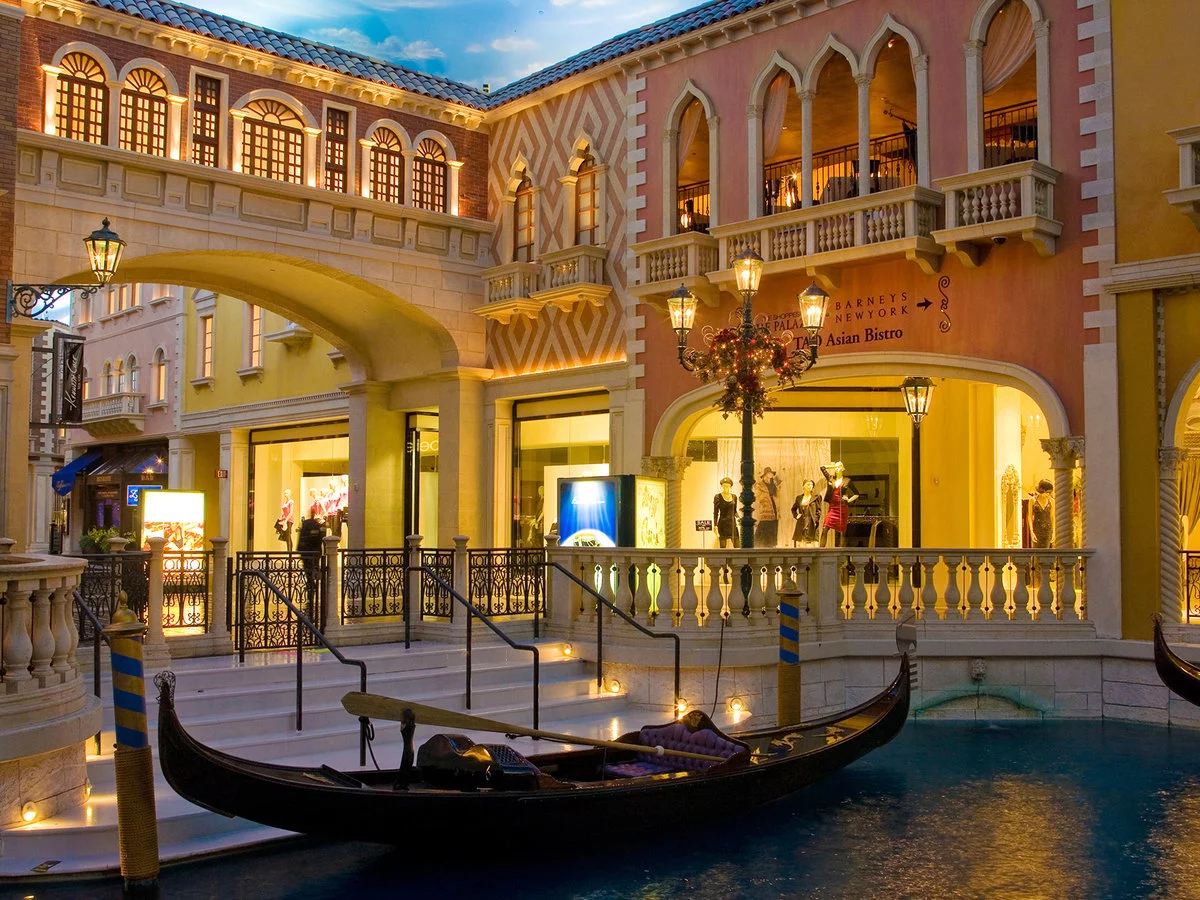 About: At the center of it all and only a few minutes walk to the Sands Expo, the Venetian is the Swiss Army knife of Vegas accommodation.
6) THE HERO
Strong, capable, and action-oriented, the Hero exhibits masterful competence to overcome challenges and help others to achieve their loftiest goals. Example Hero brands include Nike, FedEx, and the Marine Corps.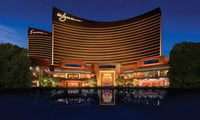 About: The Encore's elegant rooms are some of the most luxurious on the Strip, in part because this casino resort also has several pools, a spa, and its own golf course.
7) THE INNOCENT
The Innocent spreads their positive outlook on life with everyone they can, hoping to inspire a life that's simple and meaningful. Look for hotel, dining, and entertainment options that favor simple pleasures rather than ostentatious features.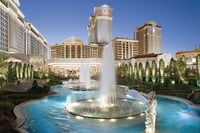 About: Calm, Japanese-inspired themes — including a zen garden — resonate throughout this upscale hotel removed from the bustle of the Strip, but still conveniently located.
8) THE LOVER
The Lover is focused on relationships. They attract others by connecting with their passions, engaging all their senses, and developing intimate experiences. Examples of Lover brands include Victoria's Secret, NARS, and Häagen-Dazs.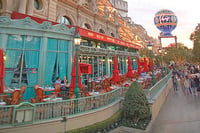 About: An open-air patio and light-filled atrium beckon patrons inside this classic French bistro offering classics like steak frites, and an extensive wine list that ensures perfect pairings.
9) THE Magician
The Magician is a dreamer and a dream-maker. They have bold ideas and execute on projects that have the potential to fundamentally shift the way we interact with our world. Example Magician brands include Disney, Lululemon, and TED.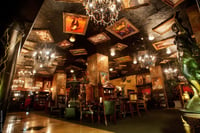 About: This adults-only hotel feels like an actual magician's living room, filled with gothic artwork, suits of armor, candlelit hallways, and deep red velvet furniture.
10) THE MAVERICK
The Maverick goes against the grain. They help others defy norms, disrupt the everyday routine, and break free from conformity as a means of preserving their own individuality. Example Maverick brands include Harley Davidson, Urban Outfitters, and MTV.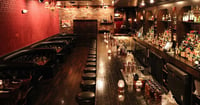 About: Slip through a Speakeasy entrance to enjoy Italian fare in moody surroundings fit for Chicago's most notorious mob bosses.
11) THE ROYALTY
The Royalty is a symbol of success. They're aristocrats, executives, and powerful leaders who grow their audience through exclusivity and prosperity. Example Royalty brands include Louis Vuitton, Rolex, and Rolls Royce.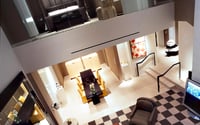 About: Butlers, imported linens, and panoramic views of Vegas define these ultra-luxury suites on the top two floors of the MGM Grand.
12) THE SAGE
The Sage is a truth-seeker. They make intelligent decisions based on hard facts, always do their research, and lead others to make their own educated choices. Example Sage brands include Google, The Wall Street Journal, and Morgan Stanley.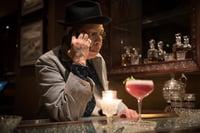 Dining Recommendation:
Old Soul
About: A relative newcomer to Vegas, this comfort food icon is the perfect spot to enjoy healthy, fresh, fast, smart cuisine in the heart of Downtown.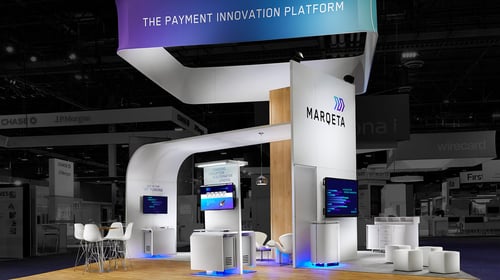 Related resource:
We encourage you to take this content to share and/or read at your leisure. Download this page as an eBook and take it with you!
Making Travel Plans: Transportation to and Around Las Vegas
Big trade shows can bring hundreds of thousands of people to Vegas for just a few days. That's a lot of competition for Vegas hotels and restaurants. Get ahead of the game with these five travel and transportation tips.
1) Book early: Arrange flights, hotels, entertainment, and restaurants (especially if you've got a large group) 4-6 months in advance to get the best combination of low prices and ample inventory.
2) Grab Last-Minute Tickets: Snag day-of discounts by using sites like: Tix4tonight.com, Halfpriceshows.com, Lasvegas.showtickets.com
3) Go Off-Strip: Save money and time waiting for an open table by seeking restaurants and entertainment off-Strip. Some of our favorites include the world's best street party — Fremont Street Experience downtown and the funky Las Vegas Art District.
4) Save with Mid-Week Flights: Flights departing between Tuesday and Thursday are typically cheaper than those scheduled Friday through Monday.

Pro tip: Apps like Hopper track flights and notify you when prices drop.

5) Hone in on Happy Hour: Take advantage of ample happy hour deals to try some of the best food in Vegas without breaking the bank.
The Benefits of Working with Vegas-Based Vendors
Your trade show booth is the hub of your cohesive branded experience. The best way to ensure success on the show floor is to choose an exhibit design house that can bring your marketing goals to life, align with your budget, and provide you with the awesome support you need to have a stress-free and fun show.
Vegas-based exhibit houses have more experience in the trade show industry than anyone else. They know the ins and outs of every venue in town and have established relationships with critical vendors, so you've always got a local expert to help you out with last-minute needs.
Here are the top five reasons to work with an exhibit house based in Vegas.
1) Big Savings on Transportation Costs
Save 10-20% of your trade show booth budget by working with an exhibit house that doesn't have to ship your booth across the country. Turn those savings into a larger exhibit, more swag, or additional booth staff to drive bigger ROI out of your trade show.
2) Intimate Venue Knowledge
Every trade show presents different logistical challenges, including:
Exhibit height restrictions
Special handling (drayage) fees
Infrastructure for hanging signs
Show floor layout
No one knows Vegas venues better than local exhibit houses. Use that info to your benefit and ensure you get a booth that's designed to maximize the potential of the venue you're headed to.
3) Great Recommendations for Food and Entertainment
Amazing food and great shows are a hallmark of any Vegas trip, and a great way to impress clients and prospects. Work with a local and you can get insider info on reserving tables at the best places to eat and play around town.
4) Connections with Critical Businesses
Last-minute needs can make or break your show. With a local expert by your side, you can rely on their established connections with area businesses to ensure you always got somewhere to get what you need to succeed.
5) Tapped Into Top Trends
Vegas exhibit houses spend countless hours at the country's biggest trade shows, which gives them an edge when it comes to understanding the latest trends and design ideas.
When you work with a local, you're guaranteed a design that's competitive with the best booths you'll see anywhere. Because everyone always brings their best to Vegas.
What Your Exhibit House Should Offer
Not all exhibit houses are created the same. As a marketing manager, you deserve to work with someone that understands your marketing goals, budget, and the way you work.
Take time to conduct your search, consider a revised RFP process that reflects everyone's best interests, and always demand awesome support, which should include:
A solid schedule with clear timelines, so you know every step in the process, are never wondering what's next, and are guaranteed an exhibit that's the product of a thorough design process.
Clear project management tools like ExhibitForce. ExhibitForce is standard industry-wide and makes it easy for you and your exhibit house team to track every project detail in one, user-friendly location.
Pre-staging support which includes an opportunity for you to visit and tour your booth in the exhibit house's showroom before your event. This is the only way to guarantee there are no surprises when you arrive at your booth on the show floor.
On-site support that includes all shipping, handling, labor team management, install and dismantle. Your exhibit house should also be there to assist you during the show for last-minute or troubleshooting needs.
From clear schedules and comprehensive project management through to on-site support, getting exactly what you want out of your next trade show demands an exhibit design company that supports you at every step along the way.
Clear schedules, cohesive project management, and awesome support are the keystones of a great exhibit house. For more tips on finding the perfect exhibit house for you, check out our white paper: How To Evaluate And Choose An Exhibit House.
Interested in regular Steelhead updates?
Sign up for our email list to receive all the latest and greatest Steelhead news.
Upcoming Trade Shows in Las Vegas in 2020
CES (Consumer Electronics Show)
HIMSS (Healthcare Information and Management Systems Society)
ISC West (The International Security Conference & Exposition)
SHRM (Society for Human Resource Management)
VMWorld
G2E (Global Gaming Expo)
Black hat
ConExpo
ICSC Recon (International Council of Shopping Centers)
InfoComm
Intersolar North America
Vision Expo West
SolarPower Intl
SEMA (Specialty Equipment Market Association)
Money 20/20
This list only scratches the surface of what's heading to Vegas in 2020. For a full list of the biggest shows of the year, check out our eBook: The Ultimate Guide To Planning A Branded Las Vegas Trade Show Experience.
Conclusion
Most trade shows last just a few days, but the planning that goes into them can easily take months. That's why planning ahead is well worth it.
On the show floor, it's clear who has taken the opportunity of time to create a cohesive, focused, on-brand experience. When done right, the legacy of a successful trade show experience can catapult a brand to incredible places.
Start your next trade show planning process early. Develop clear marketing goals with your team and all important stakeholders. Figure out your ideal trip logistics early, and focus on making your exhibit — and everything you associate with — a clear reflection of your unique brand.
Do all these things and we think you'll find that planning a successful trade show doesn't have to be stressful. In fact, it can be quite fun.
For a deeper dive into the subjects presented on this page, check out our resource: The Ultimate Guide To Planning A Branded Las Vegas Trade Show Experience.
Take it to-go!
Did you enjoy this information?
Download this page as a printable PDF and take it with you to your next planning meeting!
Dominate your next trade show
Contact us today. Let's create an awesome booth.