With a new design house, you can get a fresh start finding an ideal exhibit partner.
We've put together this guide to help you through the process of choosing a new exhibit house that's perfect for you and your team.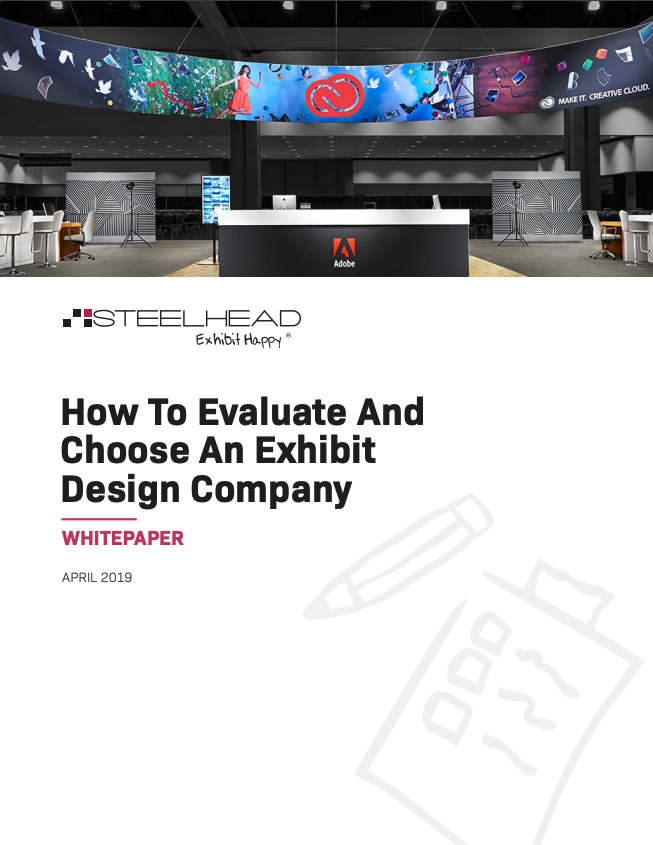 How To Evaluate And Choose An Exhibit House
In this free guide, you'll learn:
How to better connect with an incredible exhibit house
How to identify which companies have your best interests in mind
How to foster a great partnership with these companies
With a little preparation and clear communication, you can find an exhibit house you can count on, year after year.
Steelhead needs the contact information you provide to us to contact you about our products and services. You may unsubscribe from these communications at any time. For more information on how to unsubscribe, as well as our privacy practices and commitment to protecting your privacy, please review our Privacy Policy.