Trade shows are about making a connection between your brand and your audience.
Your booth is where that connection happens. Make it powerful with an awesome design. If you use the same booth every year, you're restricting the potential of your marketing message. When you design a new booth, there's no limit to what you can do. Here are three ways a new booth allows you to achieve your marketing goals and stand out from your competitors.
Cater to Your Audience
Each trade show focuses on a different industry and audience. A new booth allows you to customize your message to meet the specific needs of every audience you meet.

Boost Brand Relevance
Trade shows are fiercely competitive. A new booth is proof that your brand is up to date, exciting, and relevant, every time.

Meet Marketing Objectives
Markets and trends are constantly changing. Successful brands adjust their marketing strategy constantly to keep up with the pace. A new booth is the only way to align specific marketing goals and budget for every trade show you attend.
We understand that designing a new booth can be a stressful process.
We made this guide to offer you a clear roadmap … and hopefully give you some much needed peace of mind. From creating a great idea to measuring your trade show success, here's what you'll find in this guide:
Setting Your Objectives
Choosing to Rent or Buy
Setting Your Budget
Developing Your Big Idea
Creating the Design
Building the Booth
Getting Your Booth to the Show and Back Again
Prepping Your Team for a Successful Show
Evaluating the Design
Choosing an Exhibit House
Save it for later
We encourage you to take this content to share and/or
read at your leisure. Download this page as an eBook
and take it with you!
Setting Your Objectives
Establishing your show objectives is the first step of any great design. With clear goals in mind, you can create a design that works specifically to accomplish those goals. At Steelhead, we work with clients to set SMART goals.
Set SMART goals.
SMART goals are:
SPECIFIC

What, specifically, do you want to achieve?

MEASURABLE

What evidence will you use to determine if you've met your goal?

ACHIEVABLE

Do you have the money, time, and resources to accomplish your goal?

RELEVANT

Does your motivation align with your objectives?

TIME-BOUND

Do you have key deadlines and schedules figured out?
Make goals that reflect how you want to connect with your audience. For example, if you're new to your industry, you might want to focus your goals on creating more buzz on social media. But, if you're returning to a market where you're well-known, those goals might shift to focus on more product demonstrations.
There are good goals.
And there are bad goals.
Here are some examples:
GOOD GOALS:
ACTIVITY ENGAGEMENT RATE (A.E.R)
Demos and product demonstrations are powerful ways to interact with your audience, and a great goal for your trade show booth.
SOCIAL MEDIA ACTIVITY
Social media data can indicate whether your trade show booth increased brand and product awareness.
PRESS MENTIONS
Getting your message out to a broader audience via the press is a clear indicator that your marketing is working.
BAD GOALS:
QUALIFIED LEADS
Qualified leads aren't determined until after the show, and are hard to link directly to your show efforts.
REVENUE GENERATED
Revenue generated is affected by the work of your sales team, outside of the show's sole impact.
BRAND AWARENESS
Brand awareness is a good thing to shoot for, but it isn't a goal that's easily measured on its own. Instead, consider tracking social media activity.
Choosing to Rent or Buy
Before you can start talking about a design, you must decide whether renting or purchasing a booth makes sense for your brand.
At Steelhead, we're admittedly biased, but we believe buying a booth is only setting your brand up for failure. Purchased booths demand significant up-front costs, require more time and logistical resources, and suffocate dynamic marketing. If you do decide to buy, here's what you need to consider.
Committing to a money pit
Purchasing a booth requires a significant up-front investment. But the costs don't stop there. For every show you attend, you still have to pay for shipping and handling, and for labor teams to set up and tear down your booth. Between shows, you have to deal with maintenance and repairs when booth elements get damaged or worn-out.
And, if you want any changes or updates, those will always cost extra. Finally, whenever your booth isn't in use, you're racking up storage fees.
A custom-designed rental incorporates all those extras into one flat fee, saving you time and money. On average, a custom rental costs 70% less than a purchased booth.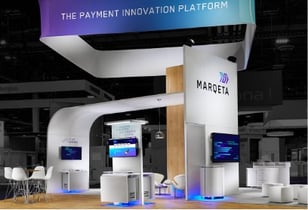 On average, a custom rental costs 70% less than a purchased booth.
Reruns don't work
Most brands use a purchased exhibit for at least 3-5 years to offset the significant costs of a booth purchase. That means using the same graphics, the same design, and the same marketing message year after year after year.
It's hard work keeping your marketing fresh and innovative. The perfect booth reflects those efforts. By buying, you're forced to keep the same design or shell out exorbitant amounts of money to keep up with the pace of your marketing. With a custom rental, you can afford to change your booth for every show you attend.
By buying, you're forced to keep the same design or shell out exorbitant amounts of money.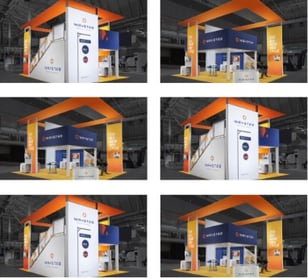 Stale marketing
misses the moment
Dozens of variables affect the character of every trade show you attend, from your own changing marketing goals, products, and services to the show's region, demographics, industry, and theme. All these factors combine to make each show a unique moment in time and a unique opportunity for your brand to capitalize on that moment. A custom rental allows you to create a design that's specific to that moment, so you maximize your brand's potential at every show.
If you buy a booth and have to use the same design at every show because you can't afford to change it, you're missing that opportunity.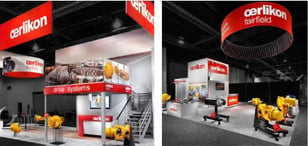 A custom rental allows you to create a design that's specific … so you maximize your brand's potential at every show.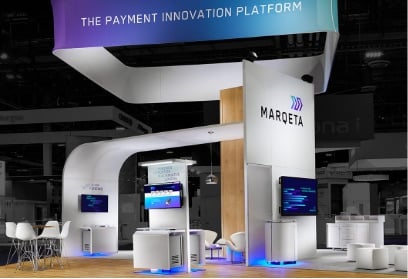 Related Resource
We encourage you to take this content to share and/or read at your leisure. Download this page as an eBook and take it with you!
Interested in regular Steelhead updates?
Sign up for our email list to receive all the latest and greatest Steelhead news.
Setting Your Budget
Whether you decide to rent or buy, one of the first questions any exhibit house will ask you is:
What is your budget?
Budget for buying
On average, it costs about $165 per square foot to purchase a booth. To put that into perspective, buying a 20x20 booth would cost about $66,000.
Understand that $165 is just a starting point. Added elements, specialty graphics, and other features can quickly add to those costs.
Also, remember there are ongoing costs associated whenever you purchase a booth. Shipping, storage, handling, and maintenance typically cost 10-20% of your total booth purchase price on an annual basis.
That means your $66,000 booth is going to cost up to $13,200 per year to maintain.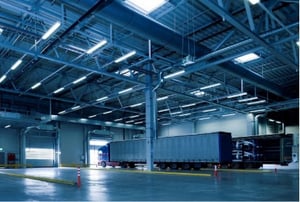 Ongoing costs typically cost 10-20% of total booth purchase on an annual basis.
Budget for rental
The starting point for a custom-designed rental is about $65 per square ft.
Over time, that price goes down as you're able to reuse certain components. And, unlike a purchased booth, you won't have to pay to store, handle, or maintain your booth.
At Steelhead, your custom-designed rental comes with a guaranteed fixed price. You never pay more than the price we give you.
Unlike a purchased booth, you won't have to pay to store, handle, or maintain your booth.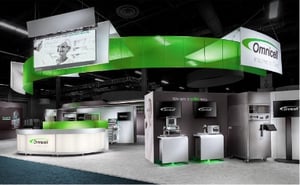 Developing Your Big Idea
Every great booth starts with a Big Idea.
A Big Idea is a design that connects your audience with your marketing objectives. Using that Big Idea as a base, designers can begin to create your booth's more specific elements.
A winning Big Idea
A winning Big Idea includes:
Required functional elements like areas for product demonstrations, A/V displays, meeting spaces, and product displays
Eye-catching and unique design that draws attendees into the booth
A seamless traffic flow plan, allowing attendees to navigate every section of your booth
Consideration of your budget
Building a Big Idea with a creative brief
A comprehensive creative brief helps communicate your marketing strategy to any booth designer you choose. Think of your creative brief like a checklist that leads to your Big Idea.
A Big Idea developed from a comprehensive creative brief provides you with a solid foundation for a winning design.
At Steelhead, crafting the perfect Big Idea is a critical step in our proven design process. A comprehensive creative brief includes:
In-booth activity plan
Floor plan of the show hall and traffic patterns
Images of inspiring architecture
Material sample board
Meeting space for private conversations
Storage needs
Color palette
Booth traffic plan
Branding needs (campaign & company)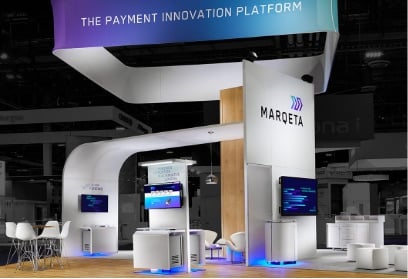 Related Resource:
We encourage you to take this content to share and/or read at your leisure. Download this page as an eBook and take it with you!
Creating the Design
Every exhibit house's design process is different.
The exhibit house you choose to work with should incorporate a design process with a clear timeline, plenty of opportunity for review and feedback, and a defined set of goals.
At Steelhead, we've perfected our Proven Design Process to take client input and turn it into a winning design in just 21 days. Let's take a look at how it works.
Steelhead's proven design process
(Day 1) Design Input
You'll kick off the design process by telling us about your brand's background, show strategy, and tactical requirements. You'll also share your budget, so we can create a Big Idea that matches your financial ability. With all that info in mind, our designers get to work.
(Day 8) BIG IDEA
You'll see a creative mockup of your booth after our designers create your Big Idea. We'll discuss traffic flow and you'll have the opportunity to provide initial feedback by scoring the design on a scale of 1-10.
(Day 10) GATHER FEEDBACK
You'll want to make sure that all your brand's stakeholders are on board with the Big Idea. You'll have two days to discuss the concept with your colleagues, and then we'll regroup to discuss their feedback.
(Day 17) DESIGN REVISION
Your design will get under way at this point. Our designers work to incorporate your feedback, while engineers and project managers create a proposal for your review.
At this stage, you'll receive a detailed and guaranteed estimate for your booth. When we meet again, you'll explore an immersive rendering of your booth design or visit us to explore your booth in person.
(Day 21) FINAL APPROVAL
You'll have four more days to approve the contract and request any final revisions before your booth design is ready to be built!
Building the Booth
Pre-building and testing your booth before the show is the best way to avoid hiccups during your show.
Once the booth is ready to go, careful packing and tracking ensures that every element arrives safely on the show floor.
Pre-build phase
We recommend a pre-stage before your booth is ever shipped to the show. Your exhibit house should use detailed drawings for construction, flooring, service, graphics, and setup.
These are the same documents that your on-site support team and labor teams use to build your booth on the showroom floor.
During your pre-build, make every effort to recreate the showroom environment to ensure any height or space limitations are taken into consideration before your booth ships out.
Many exhibit houses continue to use plywood and laminate frames to construct their booths. These frames are bulky, difficult to use, and easily damaged during shipping and construction.
At Steelhead, we use beMatrix® frames.
Made of lightweight aluminum, beMatrix® frames are easier to work with, more durable, and weigh less, so they cost less to ship.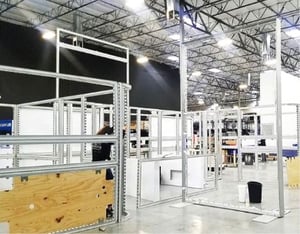 Test phase
From lighting and A/V displays down to the batteries in your remote controls, test every element to make sure they work as intended.
At this stage, we recommend that you explore your booth in person or via a video walkthrough.
After testing, it's time to pack up your booth for shipping. To guarantee no parts are misplaced, we suggest that assembly technicians maintain a 10-foot clearance space around the entire build.
No component of your booth should leave this secure area until it's packed, labeled, and tagged in a well-organized tracking system.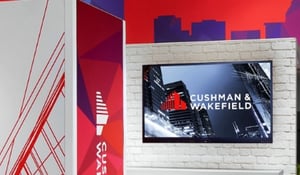 Once the build is complete, run through every system to ensure it they work correctly.
Still reading?
We hope you're enjoying the tips and information in
this content. Download this page as an eBook and
take it with you!
Getting Your Booth to the Show and Back Again
Shipping your booth to a trade show starts with strict attention to detail when packing. We recommend labeling every individual component and tagging each of them in a digital tracking system.
Components are loaded onto secure skids or packed into wooden crates for extra protection (some people use other materials, but we've found that wood is the most durable), photographed, and labeled in series (e.g., 1 of 10, 2 of 10, etc.)
Transportation options
Trucking services do the vast majority of booth shipments. For ground transportation, there are two basic shipping options. Let's take a look at each.
SHIP WITH SHOW
In some instances, you can ship your booth directly to the general contractor for the trade show itself.
Shipping direct to the general contractor is done well before the show starts, which can put additional demands on your timeline, but it does guarantee that your booth's components arrive at the show floor well before most other brands, giving you plenty of time to set up your booth.
To find out how to ship your booth using the trade show's official carrier, check with your specific show's freight coordinator.
SHIP WITH EXPERIENCED TRADE SHOW CARRIER
Delivering a booth to a trade show comes with its own set of unique challenges. Choosing a shipping company with demonstrated experience in the trade show industry is the best way to guarantee that your booth arrives on time and in good condition.
At Steelhead, we use a network of preferred providers with years of experience to deliver all of our custom rentals. We also provide an on-site support team who receive and handle your booth from the truck bed to the show floor.
Choose a shipping company with demonstrated experience in the trade show industry. Examples of trade show carriers:
Champion Logistics Group
Clutch Global Logistics
Total Transportation Logistics
AirGroup
Legacy Transportation
Setting up your booth
Because most trade shows have agreements with local labor unions, you'll want to make sure you have someone at the show who knows your booth down to the last bolt and has the skills to communicate and manage labor teams. Not sure what's involved? Check out the step-by-step breakdown below.
Getting your booth set up demands careful attention to detail and excellent project management skills.
Step 1: Check freight to make sure all components have arrived and are undamaged.
Step 2: Check electrical connections to make sure everything is in the proper place according to your design.
Step 3: Check setup for hanging signs to ensure the installation of proper supports.
Step 4: Lay carpet or other flooring, cutting in cords where necessary, and then cover with plastic.
Step 5: Start building your structure.
Step 6: Install panels, graphics, A/V displays, and other booth elements.
Step 7: Do a walkthrough once build is complete, checking all components to make sure they're working correctly.
On-site support team
They can handle your freight, locate your booth components, manage labor teams, and double-check that your booth is precisely the way you expect it to be.
With a great support team, you can spend your final pre-show moments going over your marketing campaign instead of organizing labor.
During the show, support teams remains on hand to provide you with anything you need, from adding last-minute components to troubleshooting A/V systems.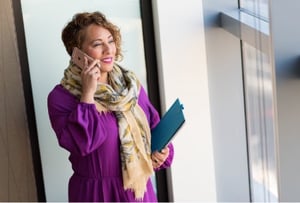 We always recommend an on-site support person at every show you attend.
Important things to remember at the trade show
During the show, your support team should be available at all times to give you any assistance you need. They should know your booth inside and out.
We recommend carrying a folder of all your most important resources to keep you and your team organized. That folder should contain things like printed electrical layouts, booth plans, and shipping info.
In addition, stock your booth with handy items that you may need at a moment's notice.
Here are some things we always advise our clients to keep around.
BOOTH ITEMS
Promotional items
Business cards
Business card collector
Name tags
Comfortable shoes
MISCELLANEOUS
Snacks
Water
Gum and breath mints
Hand sanitizer
First-aid kit
Ziploc baggies
Stain remover
TOOLKIT
Velcro
Portable steamer/vacuum
Office supplies (pens, dry erase markers, safety pins, etc.)
All-in-one tool (screwdriver & knife)
Device chargers
Extra cords and cable wires
Zip ties for cable management
Batteries
Taking down your booth
Labor teams get back together after the show to tear down your booth. Careful labeling, tracking, and packaging of components is critical at this stage to ensure parts are not lost or damaged in shipping. On-site support teams can take care of tearing down your booth and preparing it for shipping, so you can focus on following up with clients and your marketing teams.
Any damaged or worn components should be labeled and noted for future repairs.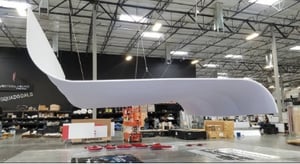 Shipping your booth home
Preferred providers with trade show experience are the best option for brands that want worry-free shipping.
If you're renting with Steelhead, we take care of all shipping after the show.
And, when you're ready for your next tradeshow, a new booth will be ready and waiting when you arrive.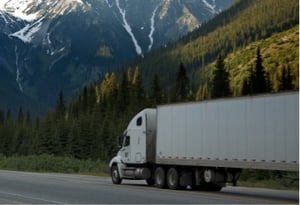 The same considerations apply for sending your booth home as they do for shipping your booth to the show.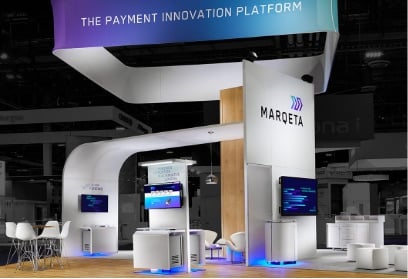 Related Resource
We encourage you to take this content to share and/or read at your leisure. Download this page as an eBook and take it with you!
Interested in regular Steelhead updates?
Sign up for our email list to receive all the latest and greatest Steelhead news.
Prepping Your Team for a Successful Show
In the lead-up to the show, build on the potential of your booth by enticing attendees with pre-show mailers, forming partnerships with key groups, and aligning your team on establishing solid metrics to determine the effectiveness of your campaign.
Pre-show mailers
Sending out unique mailers is one of the best ways to drive interest in your booth before attendees ever step foot on the show floor.
Differentiate your mailers from your competitors by incorporating a unique shape or size, a standout color, simple and to-the-point messaging, and textured or weighted paper.
Use your mailer to announce potential giveaways or exciting product demos to get attendees extra excited to visit your booth.
Forming key partnerships
Boost your potential for success by developing key partnerships with critical teams that have a direct impact on your marketing goals.
Here are a few teams to consider before your next show:
SALES TEAM
You rely on your sales team to turn your leads into sales. Communicate your marketing goals and key strategies, so their approach aligns with yours.
BOOTH STAFF
Personal interactions are one of the most powerful ways to connect your brand to your audience. Train your booth staff to represent your brand exactly the way you want.
EXHIBIT HOUSES
If you've partnered with additional exhibit houses, establish a solid, positive working relationship, so they're always ready to help when you need it.
BOOTH DESIGNERS
Your booth designer understands your booth better than anyone. Having their support is critical for last-minute additions and troubleshooting help.
SHOW PRESS
Reaching out to show press can help get your brand in the spotlight.
SHOW ORGANIZER
The show organizer controls everything that happens outside of your booth. Find ways to cultivate a good relationship with them and your show is bound to go smoother.
Establish good metrics
As we discussed earlier, SMART goals are measurable. The best goals in the world won't help your brand if you don't have a way to track your progress toward them. Tracking the right metrics offers you the insight you need to evaluate the success of your trade show.
Here are some examples of reliable metrics to use at your next trade show.
GIVEAWAYS
How many giveaways turned into qualified leads?
DEMOS
How many demos were scheduled? How many were walk-ups? How many visitors came to your booth as a result of a pre-show mailer?
LEADS GENERATED
What was the total number of leads generated from your trade show campaign?
NUMBER OF VISITORS
What was the total number of visitors to your booth? How does that compare to other years?
Post-show follow-up
Finish strong after the show by following up with qualified leads and coordinating a contact plan with your sales team.

Mailers, emails, and phone calls are all great ways to reach out to your most engaged attendees.
Still reading?
We encourage you to take this content to share and/or
read at your leisure. Download this page as an eBook
and take it with you!
Evaluating the Design
Build on your trade show success by reviewing the show with booth staff, your internal marketing teams, and your exhibit house.
Trade show campaign review
Once you've followed up, take time to review your entire trade show campaign, from design through follow-ups with your organization's core teams, including sales, marketing, and leadership.
What went well? How can you improve? Use this feedback to generate a revised plan for your next trade show, and share it with your booth designer.
At Steelhead, we love to get feedback on our client's performance so we can work with them to develop a winning design, every time.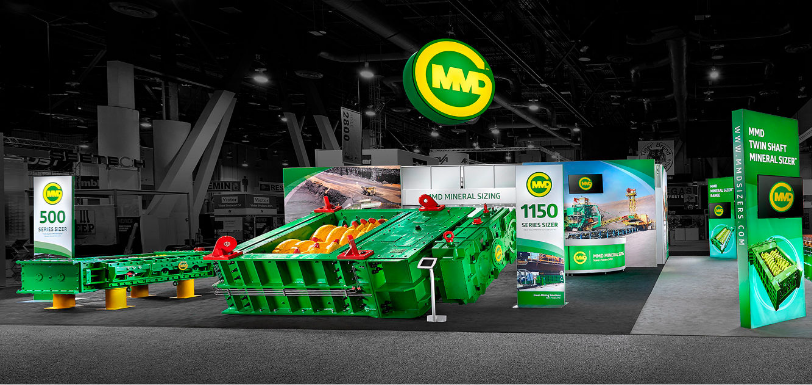 While the experience is fresh in your mind, encourage team members to note any feedback they had.
Choosing an Exhibit House
One of the best ways to get a great booth design year after year is to establish a long-term relationship with an exhibit house that you love working with.
That's why it's important to get this decision right the first time.
Not sure where to start?
Experience: Designing a trade show is a complex process. Look for someone with demonstrated experience in the industry.
Design Services: Some exhibit houses only offer build services, while others provide comprehensive services including in-house design. Choose the one that matches best with your needs.
Who Builds the Display: Certain companies may subcontract your booth build to other contractors, which means your booth might be in the hands of someone you don't know.
References: Check references from an exhibit house's client list and others within the industry.
Website: A clear, helpful site helps to verify an exhibit house's experience in the industry.
Portfolio: Ask potential exhibit houses to see examples of past work to get an idea of what kind of builds they're capable of.
Timeline: Make sure your potential exhibit house is capable of meeting your project's timeline.
Inclusive Pricing: Find out what services and fees are included. If you're purchasing a booth, you want to consider shipping, storage, and handling fees for your potential booth. Your exhibit house should work with you to design a booth that fits your needs and budget.
Review Time: Ask potential exhibit houses about their feedback and review timeframes. Make sure you get the time you need to make any changes to initial designs.
Physical Business Location: Physical addresses add to a designer's credibility. A physical location is also beneficial for customers who want to tour potential booth designs in person.
Great Customer Service: Preparing for a trade show can be stressful. You should feel that your exhibit house is truly committed to your project and willing to go above and beyond to give you the best booth design experience you've ever had.

CONCLUSION
Designing a booth that's fresh and up to date is the best way to support your marketing goals at a trade show. If you're worried about the stress of planning a new booth, let Steelhead help.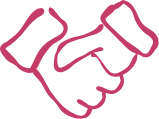 We'll work with you
to create a Big Idea you'll love and we'll take care of all the logistics so that you can focus on your show strategy.
From shipping and storage to building and teardown, our awesome support teams are there to provide you with whatever you need to make your next show, and every one after that, your best.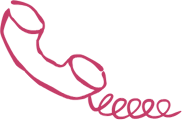 So, what are you waiting for?
Get all the benefits of a fresh, new design by partnering with Steelhead. Our custom-designed rentals give you all the benefits of a brand-new booth without the pitfalls of booth ownership. Contact us today to find out what we can do for you!
Take it to-go!
Thanks for reading our Ultimate Guide. Download this
page as an eBook and take it with you!
Dominate your next trade show
Lorem ipsum dolor sit amet, consectetuer adipiscing elit. In est ante, pretium et, cursus quis, nonummy ut, lacus. Morbi volutpat ante ac elit