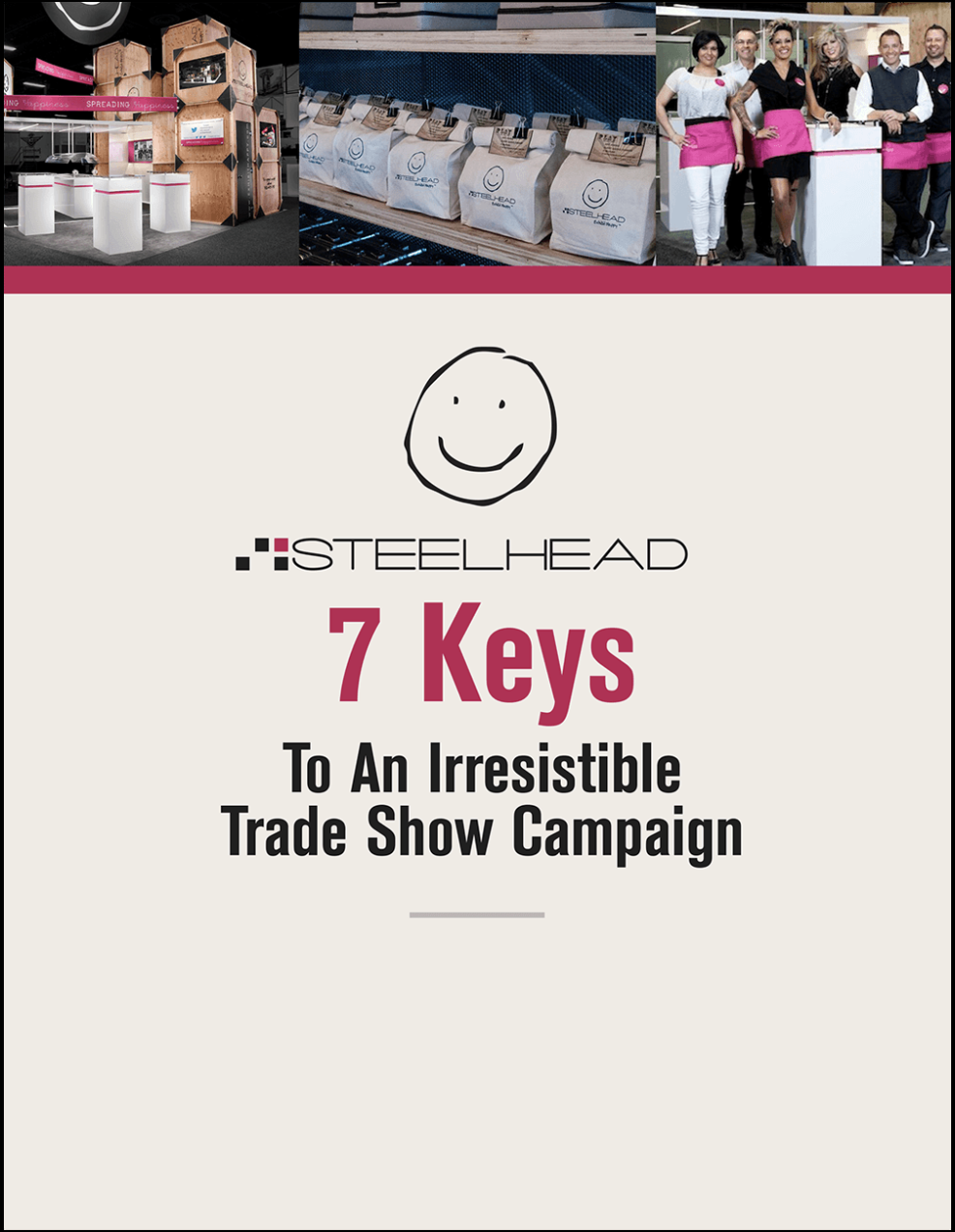 Download 7 Keys To An Irresistible Trade Show Campaign
What will it take to stand out? That's the question in the back of every event planner's mind.
Don't worry. We've got you covered. We've worked with hundreds of businesses like yours to make sure they get the most out of their events.
In this free white paper, you'll learn the 7 keys to an irresistible trade show campaign. A few of these include:
Setting Goals You Can Deliver On
Asking The Right Questions
Enticing Your Audience With Pre-Show Marketing
...and more
Fill out the form below to download your free white paper today!